YOUR MODERN HOLISTIC LIFESTYLE BRAND
WE ARE GROUNDED FACTORY
Grounded Factory is a place for the well-being of body and soul. A holistic health universe where you can dive into topics within the fields of wellness, yoga, meditation, spirituality, nutrition, plant medicine and art. We share interesting life stories, discuss news within health and lifestyle and we try things out ourselves. We challenge what we learn and share our experiences in an honest way. We are curious and creative. Grounded and vulnerable. We invite you to explore life's journey with us.
HIGH QUALITY YOGA MATS
Our eco-friendly yoga mats are made of organic natural rubber and comes with a vegan suede top or with a PU surface for the ultimate grip.
TIMELESS HAND-MADE KAFTANS
Designed Yoga mats- Ideal for Hot yoga
PRODUCTS SELECTED WITH LOVE
What the experts says
Maxinne Björk, Conscious sexuality teacher for women
"This is the best grip I have ever experienced with a yoga mat and this is the only mat I use, I never travel anywhere without it." Maxinnne Björk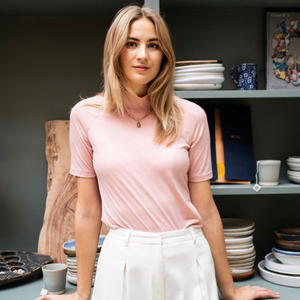 Stina Lönnkvist, yoga teacher and founder Mantle
"As a yoga teacher, I often get the question "which yoga mat is the best", and I always answer Grounded Factory! I have a vegan suede yoga mat for my soft home practice and I use my supergrip for more sweaty flows.  I love that they are so beautiful I can leave them rolled out and of course that they are made in sustainable materials."
Ellen Färnström
"I always slide in downward dog but with my new grip mat I didn't slide at all, not even a millimeter. It feels like I will develop my practice faster on this yoga mat".
YOGA MAT REVIEWS
I love that I can wash it in the machine when I want it really clean. It's important for me to use organic products that are environmental friendly.

Sofia, London
The best mat I have ever tried. It is so beautifully designed and thanks to the vegan suede and natural rubber it has a great grip.

Lisa, Stockholm
I traveled half way around the world with the Travel mat. It is so durable and I always get so many compliments. Its a true piece of art.

Andreas, Helsinki